Model Raha: Statement sent to the Court to exhume dead body
Dhaka, Mar 25 (Priyo.com): The body of the ramp model and actress Sumaya Azgar Raha to be exhumed from Azimpur graveyard for post mortem, sources said.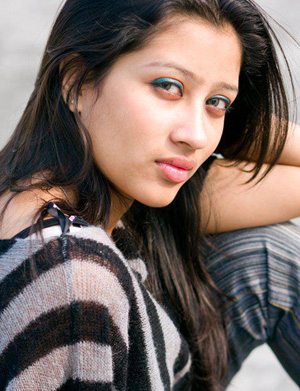 Mohammadpur Thana Sub-Inspector (SI) Anwar Hossain urged the CMM court on Monday to disinter the dead body.
Raha, also a Lux super star 2007, was buried on Saturday March 23 at Azimpur graveyard in the capital. The Dhaka district magistrate is processing activities to exhume the body.
A general diary was filed on Sunday by Raha's father, Sheikh Mohammad Ali Azgar, that stated Raha returned home on Friday night with two of her friends- Oeshwik and Lamia. She informed her mother that she was feeling ill. Her mother made a glass of lime juice, which she drank. She felt better having it.
Next day, her mother went to wake her up and found no response. Raha was found hanged on the ceiling after the door was broken. She committed suicide. She was taken to Azimpur graveyard at around 1:00 am.
To reveal the actual story behind it is required to unearth Raha's dead body. The postmortem will be done under the Dhaka Medical College Hospital forensic department.
Raha, who completed her graduation from Lalmatia Mohila College, was the third runner-up in 2007 Lux Channel-I Super Star competition. Along with a very remarkable career as a ramp model she acted in many well known dramas. She acted in the serial 'Jal Taranga' directed by the late Humayun Ahmed. She also played a vital role in Ananta Jalil's movie 'Khoj-The search'.
Raha wrote about herself in Facebook that she wants to become a a good actress. She left her parents and a younger brother.
Rumour on Raha's death
Some online news sites and media came up with controversies against Raha, claiming that she had relationship with producer and actor Ananta Jalil. The issue is yet to expose whether this was the reason for her death.
It would not be appropriate to reveal any information without any relevant fact or source. It is requested not to create controversies upon someones death.
Our best efforts will remain to give you more updates if found from a valid source.
Sumaya Azgar Raha