'Makorsha' tonight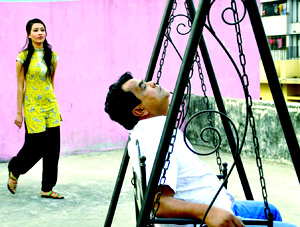 RTV will air popular drama serial "Makorsha" tonight. It is being aired from Mondays to Thursdays at 8:20pm.
Story of the serial was scripted by Rezaur Rahman Rizvi, while it was directed by Sheikh Selim.
The cast of the serial includes Sohel Khan, Shahriar Nazim Joy, Marzuk Russell, Farah Ruma, Nova, Lamia Mimo, Niloy, Nafiza, Mishu Sabbir, Elora Gawhar, Sharmily Ahmed, Rahmat Ali, Masud Ali Khan, among others.